Recently we showed you a mechanical keyboard for gamers of elephone called EleEnterGame1. But this is not the latest model of the mechanical keyboard from Elephone. The company boldly enters in this segment of the market and introduces a new model of a mechanical keyboard for gamers called EleEnterGame2.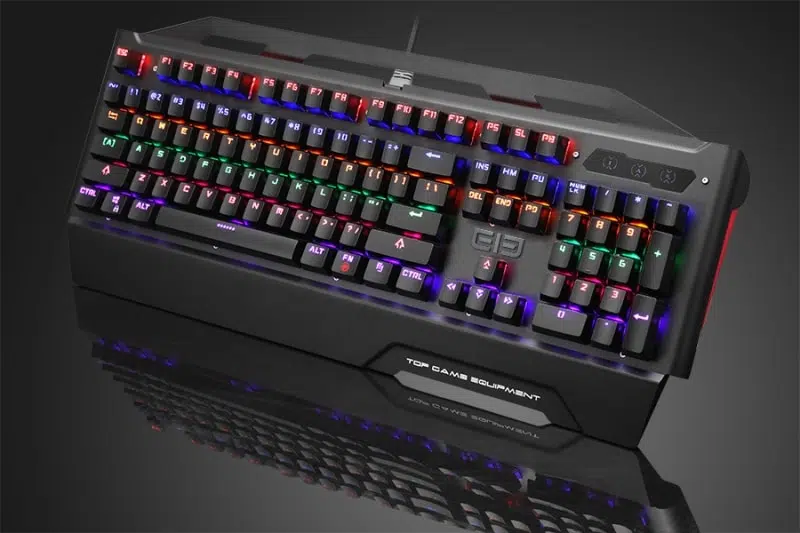 As you can see the keyboard looks very aesthetically pleasing, and is also designed with great attention to detail. The EleEnterGame2 keyboard resembles visually model Chroma keyboard from Razer. Comparing the both models can be seen that the designers from Elephone know what they are doing and no problem seems can compete with Razer. Of course, everything will come out during the practical tests, which we still have to wait a little longer. What can we find in EleEnterGame2 mechanical keyboard? Elephone EleEnterGame2 will use BYK816 chips, gaming-grade core chip, which gives gamers a more fun experience. Intelligent RGB backlight system, a variety of modes to adjust the backlight and customized backlight  function, more colorful usage. Suspended keycap design is a stylish and easy to clean Full mechanical buttons has fast response,
TTC green axis, 60 million times  mechanical switch life, no worries on the usage life. Gemini leading original color injection molding technology. Full key conflict-free,  any simultaneous key input, full keyboard is supported. Unique Windows key lock function, and is equipped with indicator lights, without fear of inadvertent click. Multi-function FN key combination,  fast backlight switching and multimedia function.

At the moment no information on availability and price, but how to provides elephone (and also in the previous model) is to be a good value for money.