HIMO ZB20 all-terrain electric bicycle is an upgraded version of the HIMO Z20. 20*4.0 tires / three-stage folding, hydraulic shock-absorbing front fork and shimano transmission system, and affordable price. These features make the HIMO ZB20 worthy of attention and interest. Of course if you are looking for an elctric bike that can handle any terrain.
Availability and price
The new HIMO ZB20 Folding Electric All-terrain Bicycle now is available for pre-order on Geekbuing store for $1289.99 ater coupon: GKBCGCC.
This electric bicycle is shipped with user manual, 2 x key and power charger.
HIMO ZB20 Electric All-terrain Bicycle Overview Features
HIMO ZB20 is primarily a proposition for people who are looking for a more universal bike. If you need a means of transport outside the city that will travel on a different terrain than asphalt, ZB20 electric bicycle should satisfy you.
The suspension front fork handles rough and bumpy roads. The entire vehicle uses a hydraulic-mechanical front fork that effectively absorbs impacts against the ground, giving drivers a quick response and smooth operation, whether on flat or bumpy terrain. Additionally, ZB20 has has 20×4.0 fat tire design for all-terrain.
In addition, it is foldable, so it does not take up much space. Besides, ZB20 electric bike is equipped with Shimano 6-speed gearshift system can meet the needs of different driving challenges. Additionally, it has a 350W high-speed motor, providing large power, high torque, low magnetic resistance, better climbing. HIMO's all-terrain bicycle supports has 48V 10Ah detachable lithium battery. It has also a well-readable LCD display for easy control and display of information.
ZB20 Highlights Details:
Shock absorption after exercise: Long Ride Comfort, effective relief of bumps in the Middle
Built-in Removable Lithium Battery: Smart built-in, Detachable, anti-theft battery, seamless integration.
Lightweight aluminum frame: 150,000 severe vibration tests, load-bearing safety
80 Km long-range (Mopped Mode)
The 6-speed transmission is manufactured by Shimano
The body made of aluminum alloy that together with its 20-inch wheels does not exceed 21.6 Kilograms in weight
Three Riding Modes: Pure electric mode, riding mode, and electric power-assisted mode. When the accelerator is turned, it is automatically electric mode; without the accelerator, stepping on the pedal is electric power-assisted mode
Folding Body: Three Folds, The body is made of high-strength aluminum alloy, light and rust-free; the body supports folding in half, which is suitable for most of the car's back-up carriages
350W Brushless Motor: lower power consumption, 20% stronger endurance and larger starting torque.
Dual Disc Brake: Front and rear dual disc brake, more stable and effective brake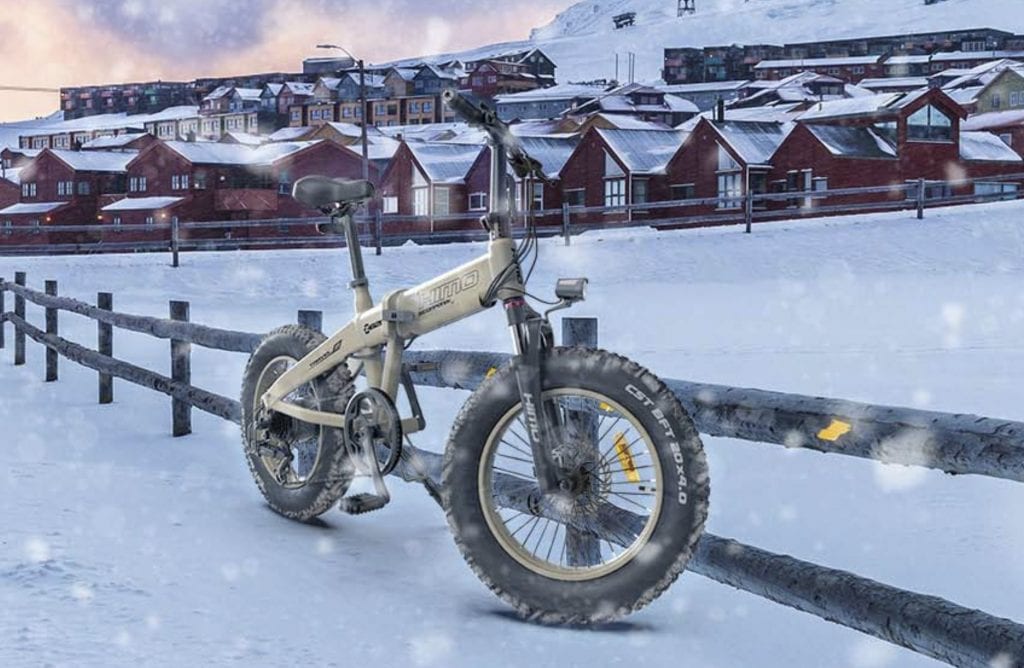 More information and specification can be found on offer on Geekbuying. If you decide to do so, don't forget to use the discount coupon (after coupon $1289.99 / GKBCGCC).